One of the most important parts of home renovation is making sure that you give your basement some attention. Most people neglect their basements because they are typically used as a dumping ground for old stuff. But if you add on to it or completely redo it, it can become a beautiful addition to your home. Many people like to design their basements into multifunctional rooms that can be used for many purposes. Such multifunctional options include the living room and bedroom or even a playroom for children.
You can easily go about your basement upgrades with the tips listed below.
Adding Pools
Pools are not just for swimming anymore. How about turning your basement into a mancave/entertainment center? In this type of design, instead of designing a bar as part of your home's layout, it would be part of the pool. This is perfect for those who enjoy entertaining guests, as it allows everyone to relax and not worry about leaving the basement for some reason.
In any home renovation, always consider your safety before planning and designing your basement. Make sure that there are no exposed electrical wires or gas lines near the pool. It is also important to choose the location of your pool wisely as well. If you plan to install a pool inside your house, make sure it is not too close to where people walk, as this could pose a threat if someone were to fall into the water accidentally.
It has always been said that basements can be used as storage space or playrooms, but many homeowners have found new uses for their basements by transforming them into pools. Professional contractors understand how to make these spaces comfortable settings in which both adults and children love to play.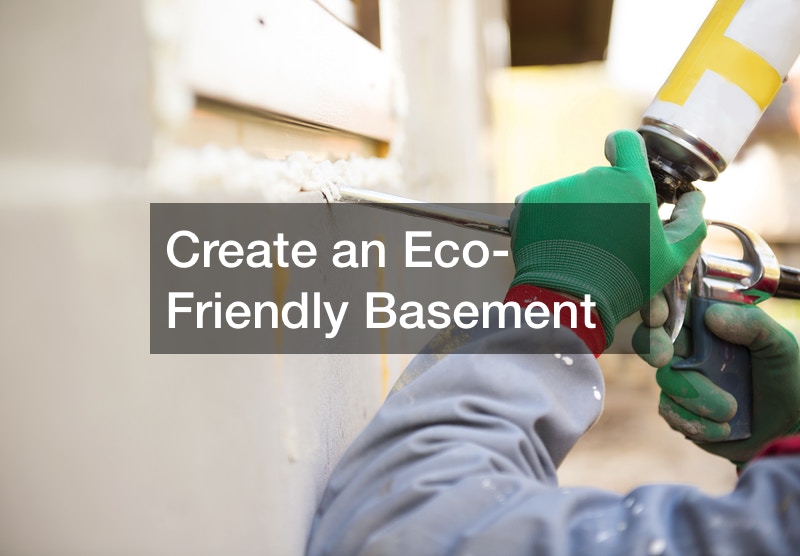 Create an Eco-Friendly Basement
If you are interested in making your basement an eco-friendly environment, products and materials are available that can help with this process. These products trap humidity and moisture to make these spaces drier and warmer. The only problem is that they tend to be somewhat expensive, but if it is what you want, why not?
A basement can be a great addition to your living space. It provides extra square footage, storage space, and it's often less expensive than adding additional floors without changing the house's footprint. Keeping in mind that HVAC equipment requires cooling air to operate correctly for your comfort, there are several ideas on how you can create an eco-friendly basement design.
Before installing HVAC equipment, have insulation blown into the crawlspace to hold the heat down below where HVAC machinery operates. The HVAC system should have a separate vent that should be a little higher than the rest of the vents in your home. Ensure that all HVAC equipment, such as furnaces and ductwork, is insulated before being covered with drywall or paneling. Use some non-toxic spray foam insulation on exposed utility lines inside finished areas for additional safety measures against accidents from contact with them.
In terms of paint colors for a basement, you want to avoid using darker colors since they absorb more heat from HVAC machinery, which can make HVAC operations less efficient. HVAC equipment should have an unobstructed airflow to help HVAC machinery cool off. If you use darker paint colors, make sure they are on the floor and lower walls since HVAC equipment is typically mounted higher up.
Using eco-friendly HVAC technology throughout your home can reduce your energy costs for heating and cooling operations and save money for the future.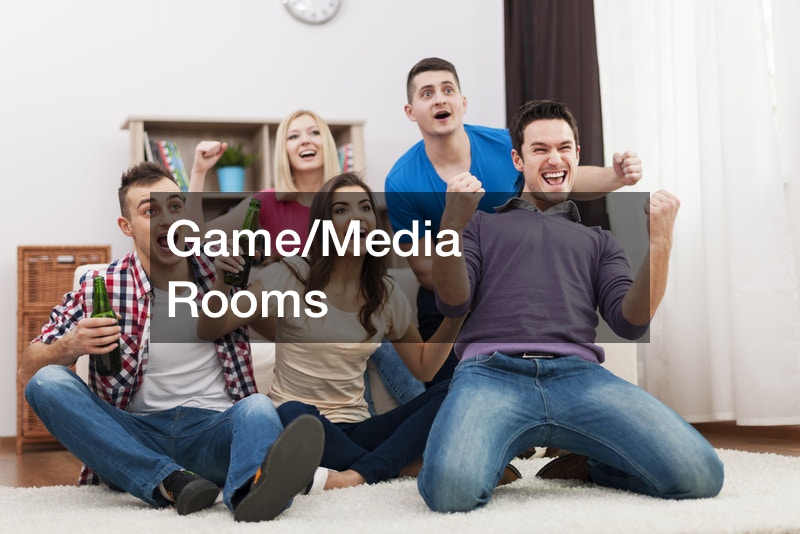 Game/Media Rooms
Game and media rooms are becoming an increasingly popular design trend and for a good reason. They provide a fun, stylish way of having friends or family over to watch your favorite sports team or movie marathon. The best design will incorporate both form and function when it comes down to it, so it is important to keep in mind what you plan on using your media room for.
Envision exactly what you want to get out of this addition. It can be something simple like creating space for more seating, or it can be something complex like recreating the theater-like feel that some homeowners are trying to achieve with their new media room.
Technology has changed how we do many things, including how people entertain themselves. Enterprising homeowners have taken advantage of this by turning basements into media rooms that involve entertainment such as TV viewing, video games, and listening to music. A reputed licensed electrician will help out with all these things that today's kids love to do. These spaces need technology that can rack up expenses, but it is well worth it if you love technology and gadgets.
If you have the space, why not turn your basement into a game room where you could host pool tournaments or play ping-pong with friends? This is great for entertaining guests and being an activity to do with the family. If this appeals to you, then, by all means, go for it. Remember to make the area comfortable by investing in HVAC services. These service providers will ensure that you have a good quality of air and the right temperatures to ensure you have a good time in the basement area while gaming by yourself or with other family members or friends.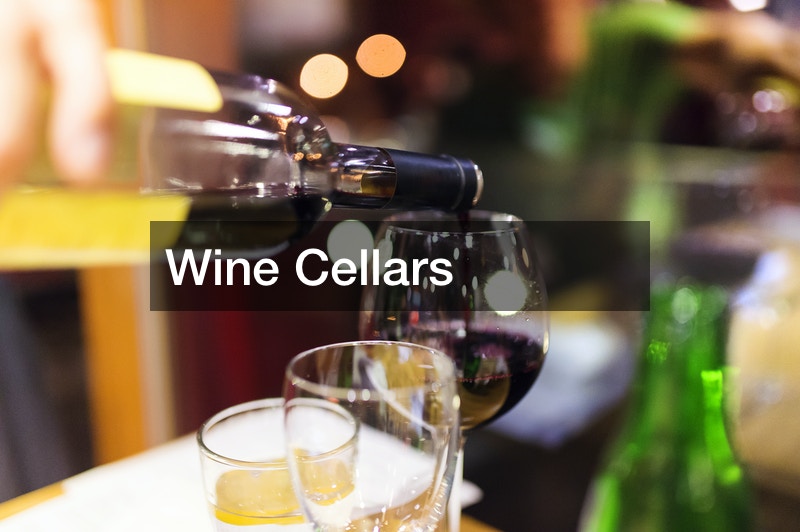 Wine Cellars
Setting up wine cellars is a common trend in remodeling homes these days. Many benefits come from it. HVAC repair is one of the popular reasons behind it. You might feel uncomfortable in your house because of the HVAC system if it gets old. HVAC repair will help you get rid of all the disadvantages, but what kind of HVAC repair do you need? When you talk about HVAC unit repair, two words come to mind, i.e., basement remodeling and HVAC installation. People usually do basement remodeling when they have to move out their old stuff from basements or when they have to arrange their things in a better way. HVAC installation will help people breathe fresh air and clean the HVAC system.
HVAC installation may also include an HVAC design service. If an HVAC installer comes to your house, he can offer an HVAC design service. They are very professional in doing so. They know how much heat or cool air will flow throughout the house, depending on various factors like the shape of rooms, room size, etc. When there are shapes other than squares, an HVAC installer should use different angles for the HVAC system. HVAC installation is a complex thing. The HVAC design service must also be there if the HVAC installer has to do HVAC installation.
Investing in wine cellars is a good use of space if you like to drink wine or make your own, but make sure you enjoy drinking wine before fully committing to this. After all, don't you want to pay less rather than more for it? With seamless floors, among other important factors that make the basement remodel worthwhile, you will have a good time relaxing as you enjoy your wine in an ideal setting on your property.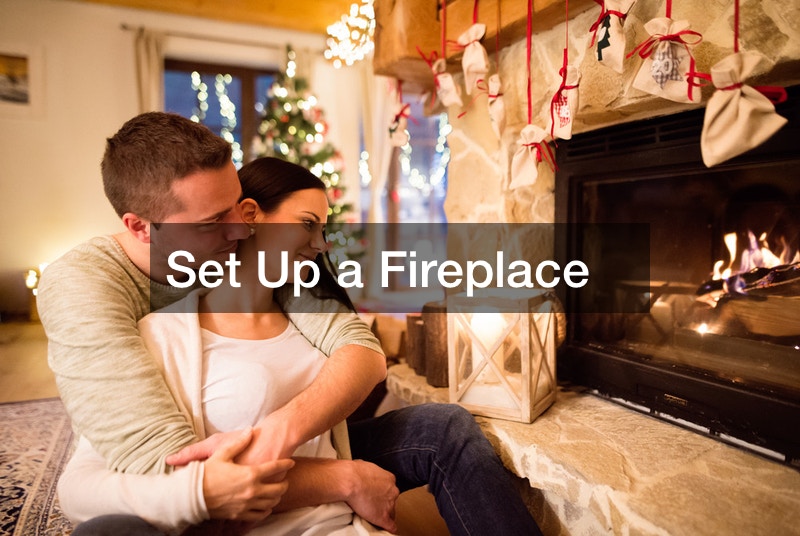 Set Up a Fireplace
Basements are a great place to stop a home from feeling too closed in or small. While basements come with unique challenges, some homeowners have turned the space into a more usable area while others have transformed them into something special and unique. One of the most popular ideas for basements is turning them into livable spaces.
If you are building a more traditional-style basement, then it is likely that you will want to include a fireplace in the space, which could be an excellent focal point for the room. You must have included all the necessary safety features in the fireplace design, so no mishaps occur with young children around. Engage reputed concrete contractors to assist with the basement remodel. Such professionals know how to go about the basement upgrades while prioritizing safety measures.
Deck/Patio Area
Basement upgrades that entail having a deck or patio area create additional living space for your property when it comes to using this part of your yard and consider resale value if or when you decide to move house later on down the track.
One of the most effective ways to add value to your home is by finishing off a basement. By splitting it into living spaces, you can add square footage and turn a dark space into a bright one. This creates an awesome place for entertaining family and friends throughout the year.
Adding insulation is another easy way to create a finished look. It will make the area feel more complete while adding performance insulation for both comfort and energy savings in the winter months.
These days, people start from scratch when designing their basements with insulation contractors. Many basements get gutted before they are put on the market for sale or rent because these spaces are notoriously difficult to renovate. However, insulation contractors can take care of this problem by helping you add insulation and making the area more usable.
The insulation contractors will eliminate any problems with the insulation in the basement, like mold, leaks, and humidity, while adding insulation and dehumidifiers to create a comfortable, energy-efficient environment all year long. This is affordable luxury living at its finest.
Additional Storage Space
Remodeling a basement can be difficult, but it is possible. It may mean reconfiguring the space and making tough decisions about keeping and what needs to go. When you are working on your plan for remodeling a basement, some trends may help you figure out which route would best suit you.
Creating additional storage space is one of the most popular trends for basements. You might have just finished with a spring-cleaning spree in every room of your house, but the chances are high that you will need some extra storage in a few months again. Remodeling a basement is an excellent way to add more shelves or cabinets or bigger closets in a space that you will use often.
A practical way of laying out your home is to have a designated storage area that can be used for just about anything, whether it is storing holiday supplies, books, seasonal goods, or anything else that needs to be housed in communal area access.
Home Office
Remodeling ideas for your home office often focus on adding more space or adding a second story. However, the basement can be an excellent place for a home office if you plan it right. With some simple remodeling work, you can create the perfect space in the basement of your house for enjoying your hobbies and working from home.
The possibilities are endless when creating this type of private atmosphere within your own living space. Let us face it, not everyone works from home, but many people dream of having their own space where they can do so. If this represents an opportunity for you, then great! Home renovation experts will help you design the perfect home office suite so everybody can work hard and play hard when they need to.
Recessed Lighting
Recessed lighting in basement upgrades is wonderful because of its versatility. Using recessed lighting, you can create an excellent reading area or perhaps even a cozy dining nook where one can enjoy candlelight dinners with family and friends.
Different types of recessed lighting are currently available on the market today. These are circular vs. rectangular fixtures, halogen lamps, metal dome reflector lamps, compact fluorescent lamps (CFL), LED lamps, etc.
The first thing that comes to your mind regarding recessed lights is probably a circular or square shape. Circular light offers a better aesthetic look, while rectangular light can be used to highlight artwork and other display items.
The next popular recessed lighting type you should know is halogen lamps. These lamps are also known as tungsten-halogen or quartz-halogen lamps. This type of lamp delivers clear and crisp light to highlight wall coverings and artwork in a room without leaving any dark spots or holes.
Metal dome reflector lamps are widely known for their efficiency, durability, smooth dimming ability, and excellent color rendering properties and they come at different lumen output levels that let you choose the right amount of lighting for your space.
Compact fluorescent lamps are energy efficient and use less power than incandescent bulbs. CFLs are available in the form of a spiral, tube, or compact shape, which provide a similar brightness level compared to halogen lamps.
LED lamps are becoming popular due to their excellent features like durability, high energy efficiency, consistent illumination pattern, long service life, etc., and currently, they are the most expensive among all types of lamps. It is very important to know about different recessed lighting fixtures to choose the right one for your space. Always remember, proper planning is the key when it comes to remodeling projects.
The value of a house can often be judged from the condition and appearance of its basement. A worn and torn basement will push down your property's appraisal. The good news is, it is not difficult to transform an average-looking basement into a nice space where you can spend time at home, entertain guests or even hold an office meeting.